Canada is popular all around the globe for its breathtaking natural wonders. The high mountains, great glaciers, wild forests and calming lakes make Canada a must visit the country for nature lovers. Because of a number of top rated tourist attractions Canada has been awarded the title of "Best country for 2017" by Lonely Planets. The natural wonders of Canada attract tourists from all around the world every year.
Canada is a multi-cultural country and on July 1, 2017, this country will celebrate 150th anniversary s9ince Canada first gain independence. Canadians have named their independence day as Sesquicentennial celebrations. If you haven't visited this beautiful country yet then you should consider visiting Canada to be a part of this celebration and to enjoy exciting sports such as snowboarding, skiing and ice hockey in the upcoming winter months.
If you need reasons to visit Canada than there are a number of reasons because of which you should plan your next holiday to Canada. Some of the reasons because of which you should prefer Canada over other tourist destinations are enlisted below:
Out of world ski fields
The best thing about Canada and the skiing spots located there is that one can enjoy this great game in all the 10 provinces of Canada that too all around the year. If you love skiing and have a desire to experience some great time enjoying your favorite sport than for sure Canada will be your ultimate tourist destination. All the skiing resorts located in Canada aren't only well maintained but in addition to that, they all are picturesque. Some of the popular skiing resorts in Canada includes Whistler, Banff, and Mont-Tremblant that offers its guests a great skiing experience and in addition to that one can also enjoy great spas, hotels, fine restaurants, hiking trails and if you love shopping then you shouldn't wait any longer as there are a number of shopping malls that stays open all year round to satisfy needs shopping lovers.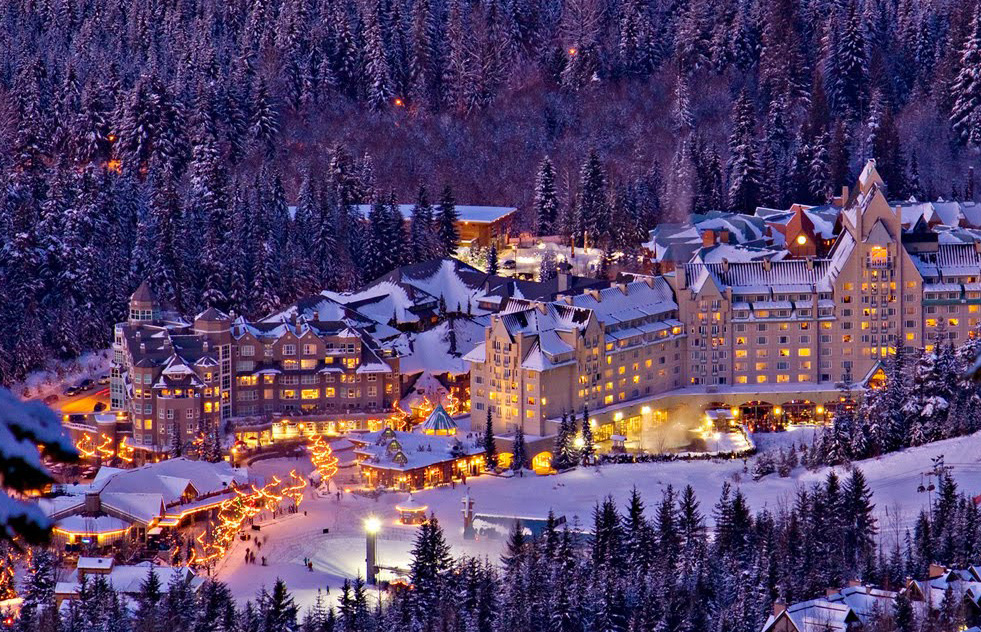 The skiing season in this beautiful country lies between November and April. However, this stretch may vary as per the skiing spot that you choose. The best thing about Canada is that it offers favorable exchange rate which means that you won't have to spend a lot of your hard earned money for experiencing a great holiday in Canada. With the lodging discounts offered by hotels, townhomes, private homes and condo owner the total sum of money that you will need to stay in Canada will not be more than few hundred dollars. Even renting skiing gears is a lot cheaper. You can get well-maintained skiing gears in the range of $100 to $200 for a day. If you have a desire to buy your own skiing gear but have a tight budget then rest assured as you can buy complete skiing gear set by spending less than $300. You can bag a great deal on second-hand skiing gear.
One if the best way by which you can explore Canada is by coming to Canada with a working holiday visa. With this option, you will be able to enjoy the beauty of Canada and in addition to that, you will be free to handle your work at the same time. This very option opens up a source of income which will assist you by providing funding for your holiday. Through IEC (International Experience Canada) program you can get a working holiday visa.
Niagara Falls
Niagara Falls is one of the world's best and most visited tourist destination. More than 12 million people visit Niagara Falls every year. Since in Canada, winter is approaching, so it is the best period to visit Niagara Falls. It is very hard to describe the beauty of Niagara Falls in the winter season, but one can say that in winter this place does resemble a lot like a winter wonderland. If you choose to visit Niagara Falls in winter then you will be able to attend and enjoy a number of festivals and events. Some of the events include Festival of Lights, Annual New Year party and many more events that you would surely love.
Spring is equally breathtaking as winter. With 40 hectares of well-maintained and well-manicured gardens and 19,000 springtime flowers, you won't regret visiting Niagara Park with your better half.
Summer is also a great time to visit Niagara Falls, apart from the beautiful Niagara Falls you will also have a chance to enjoy cycling on the Niagara River Recreation Trail. You can also take a long walk to the top of the Clifton Hill at night in order to enjoy the breathtaking scenic beauty of this place. For couples, it is the best place to spend the holiday. On Clifton Hill, you will also museums like the Ripley's Believe it or not museum and the Guinness World Records museum.
There are few great activities that you should add in your to-do-list. It includes:
Riding on the Whirlpool Jet Boat, you will be able to see the Niagara Falls from very close as it will take you as close to the Niagara Falls as possible.
Going on the aero car trip, it will give you a chance to enjoy the beauty of the Niagara Falls by giving you bird's eye view of the falls.
Celebration of 375th anniversary of Montreal
This year there will be a great celebration of the 375th anniversary of the Canadian French city of Montreal. In order to make the occasion as enjoyable and colorful as possible, the city will be hosting around 175 events all across the city.
The planned events of the Quebec City will provide the stage for the best and brightest. Les Hivernales will be the first must see the festival. Les Hivernales is winter festival of Montreal which will start on 2nd January 2017 and will last till 12th march, 2017. This very festival will involve some of the great winter activities such as outdoor hockey and snowshoeing. One of the must-see events will be the illumination of the Jacques Cartier Bridge which will be scheduled for May 2017. This very event will take place to commemorate the 150th anniversary of Canada and the 375th anniversary of Montreal. For illuminating the bridge 2,800 lights will be used and in addition to that for making this celebration interesting and enjoyable, the city is spending around $100 million for arranging historic and cultural events. This very festival will last throughout this year. Therefore, if you are looking for a great holiday destination then pack your bags and head straight to Canada.
Alaska or Alcan Highway will be marking its 75th anniversary
Alaska Highway which is also known as Alcan Highway will turn 75 this year. This very highway was built during 2nd world war in order to make the travel of Canadian and US army easier during the war. The Alaska Highway is exactly 2,235 km long and this highway was opened for public in the year of 1948. In 2017 this highway will be marking its seventy-fifth anniversary. This historic highway connects Alaska, Yukon and British Columbia. Road trip enthusiasts prefer taking a trip on this highway in order to enjoy various picturesque sights that can be seen from Alaska Highway. Kluane National Park is located near Alaska Highway and it is also the home of the tallest mountain in Canada (Mount Logan). American army built most of the highway and in the year 1946, the US government handed over the portion of the highway that fell in Canadian portion to the Canadian government.
Castles
The castles located in Canada are magnificent and the majestic view and beauty of the castles often catch visitors who don't know about them by surprise. The castles will be the center of the celebration of 150th anniversary of Canada. If you want to experience the fame and richness than staying in one of the Canadian castles can be a great idea for you. The craze of building and owning a castle became popular among the rich section of people in the 19th century.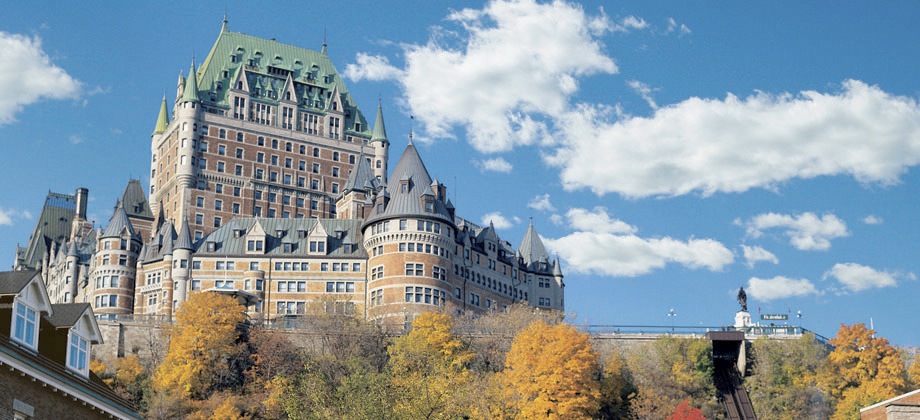 Some of the most famous castles built in Canada include:
Fairmount Le Chateau Frontenac
It is one of the most photographed castles all over the world. This castle wad built with the aim of attracting wealthy tourists to Canada.
Casa Loma in Spanish means hill. This castle was built for the fulfillment of someone's childhood fantasy.
This national historic site was converted into a university in 1995 by the Canadian government.
This very castle is magnificent and now it is converted into a museum for showcasing the lavish furniture and gorgeous stained glass windows from 1880's.
Northern lights
It is one of the most amazing sites that you will surely remember for the rest of your life. It is also known as polar light and Aurora. It can be seen mostly in Yukon.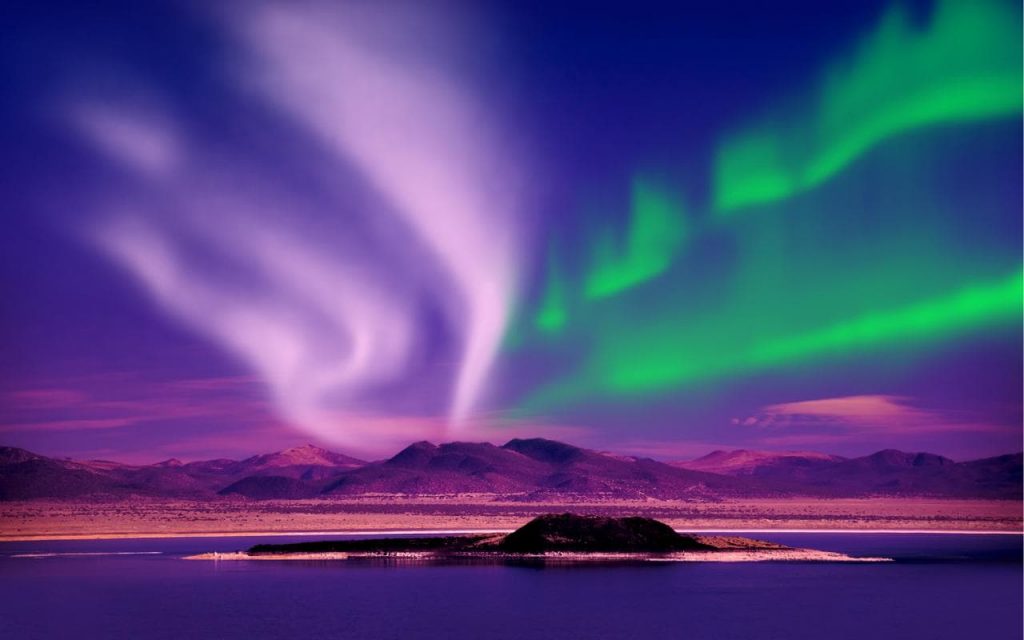 Visitors usually choose to stay in this country for good
You too must know that Canada is one of the most multicultural and diverse countries. You will find people in this country come from different background and countries. The friendly and welcoming nature of people of Canada makes it easier for any new visitors to settle in this beautiful country.