The President of the United States of America, Donald Trump, announced on Tuesday, 5th September, the annulation of DACA or Deferred Action for Childhood Arrivals. The announcement is receiving scathing criticism. Deferred Action for Childhood Arrivals (DACA) was a programme envisioned, initiated and enacted by Trump's predecessor, Barrack Obama. The programme provided relief to foreign-born people who illegally arrived in the US before the age of 16 from the threat of being deported for a particular time span (therefore "deferred") and provided the provision of education and the right to apply for a legal work permit.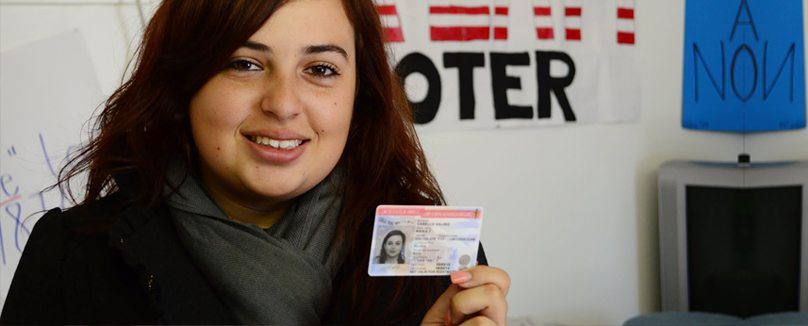 DACA and "THE DREAMERS"
DACA was a government programme initiated, envisioned and enacted by Barrack Obama in 2012 to give unauthorised immigrants, brought to the States illegally as children, the right to live, work and educate themselves in the United States. The ones applying for the programme would be vetted for any history in crime or anti social threats to the nation's security and welfare and must have completed their schooling or military service. If they pass the vetting test they become eligible to stay in the States and are eligible to fundamentals like driving license, college education, work permits etc and their action to be deported is "deferred" for a couple of years.
When President Obama began the programme, he called the participants of DACA, "dreamers". To apply as dreamers, the immigrants must have been younger than 31 on 15th June, 2012 and must have arrived at the States before they were 16 and lived in the US throughout since June, 2007. The dreamers mostly hail from Mexico, El Salvador, Guatemala, Honduras, India and Pakistan.

Trump's measures and its impact on dreamers
Trump has always been against the DACA programme and ever since his election campaign has promised the scrapping off of DACA and the deportation of approximately 11 million unauthorised immigrants. Apart from this, his strict policies including his threats to ban Muslims from entering the US and building a wall along the Mexican borderline has caused torment and fear among the sufferers. Trump administration now announces that there will be "an orderly, lawful wind down "of DACA which will include "the cancellation of the memo that authorised this programme."
New applicants under DACA will not be accepted any longer. Those who currently are participants of the programme and whose permits expire by March 2018 will lose their status by March 2020 .Dreamers whose work permits expire between 5th September ,2017 and 5th March, 2018 will be allowed to apply again by 5th of October .
The anxiety for Indian-Americans
The rescinding of DACA has been taken as contempt by several Indian- American lawmakers. According to SAALT (South Asian Americans Leading Together) some 2, 40,000 unauthorised Indians resided in the US in 2011. A press statement estimated that the number of young undocumented immigrants from India eligible under DACA is over 20,000.
Block 4
Criticism against the vicious call
A big chunk of the democratic politicians, a major part of the national politicians in the Republican Party are strictly against President Trump's decision to scrap off DACA. The House speaker Paul Ryan and the Arizonian Senator do not support the vicious policy. Many American tech- tycoons, business -titans and millionaires have opposed the scrapping off of DACA. This list includes Apple's Tim Cook, Facebook founder Mark Zuckerberg, Jack Dorsey of Twitter etc. Companies like Google; Foursquare; Uber; GoFundMe; Lyft; and many more have signed a letter against Trump's call.
Block 5
Ex President Obama exclaimed agony in a recent interview stating,
"Today is a cruel day for Dreamers, our families, and all Americans… President Trump just threw the lives and futures of 8, 00,000 Dreamers and their families, including my own, into fearful disarray, and injected chaos and uncertainty across America."
Solution?
DACA was envisioned to provide permanent legal residency to the undocumented, illegal immigrants. It is now upon the US Congress to provide protection to the DACA participants by providing them legal protection and eventually ensuring that they get a path to permanent American citizenship.
Block 6